Cloud-Based Accounting Applications
READ MORE

Xero Accounting Software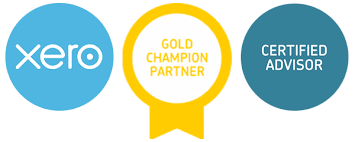 Covisory are Xero Gold Partners, we know our way around Xero.
Designed for Small Businesses to help you achieve your business goals.
Why Xero?
Work where and when you want to
Whether you want to use your smartphone or tablet, or your PC or Mac, Xero lets you keep on top of your business finances wherever you are.
Improve cash flow and get paid faster
Every business needs to get paid, and Xero equips small businesses with tools you can use to get paid faster.
Send clients online invoices and track when they have opened it, and the added bonus they have the ability to pay you online through your invoice.
Let Xero do the heavy lifting while you sleep
Xero is easy to use and works behind the scenes to help you save time by performing those tedious, repetitive tasks that take you away from doing the things that can add more value to your business.
Easily collaborate with your advisors
Xero works to ensure you – and anyone else who needs to access your finances – are working off the same data, wherever you are, whenever you want.
This means you're both seeing the same set of data at the same time.
This saves you from having to export data and send it to your advisor – as soon as you sent it, it's likely out of date.
Let Xero grow with your Business
Whether you're just setting up your business, or you already use multiple systems, Xero's ecosystem can help you. Xero's add-on marketplace gives you the flexibility to create a mix that meets your business's specific needs.
To find out how you can implement Xero into your business please contact us to get started.
READ MORE

Payroll Software

Payroll is one business function you can not afford to get wrong. Cloud-based payroll systems help you to process your payroll efficiently and accurately.
The Covisory team offer an in-house payroll processing service or we can set you up on SmartPayroll so that you can say goodbye to processing pay manually, going through timesheets, calculating annual leave and making the individual payments through your bank account.
Why SmartPayroll?
It's easy to set up


Saves you time and money
The wages are calculated and paid all automatically for you.
Compliance
Eliminates stress on keeping up to date with changing Employment Legislation.
Any changes to employment regulations and to the tax rates are updated automatically.
Accessible
SmartPayroll works where ever you are - desktop, iPad, mobile
Accessible via the internet - so no software to install.
Secure Information
Managed by Datacom, New Zealand's Largest payroll provider
All information is centrally stored
To find out how you can implement SmartPayroll into your business please contact us to get started.